CENTRE PILATES®
Newtown/Richboro Rd
Newtown, PA 18940
215-357-5946

Due to health hazards beyond our control, we are relocating our studio.
Call for interim local address.



Catherine and CHIN


"Thank you to my clients and friends
for your on-going support.
Wishing you Good HEALTH."

Our Serene, Bright and Airy Studio enables you to Strengthen, Stretch Farther, Expand Your Breath, Rethink Gravity.
Enjoy your mat classes amidst our Authentically Equipped Pilates Studio designed for our Private and Duet sessions.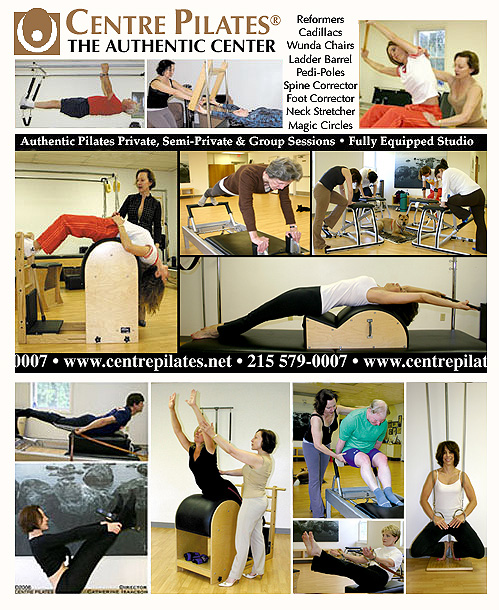 FOR SPORTS AND LIFE • ALL AGES & LEVEL OF FITNESS
INDIVIDUAL AND GROUP TRAINING